Media
Abandoned Villa Kolbe aka Kohlmann-Villa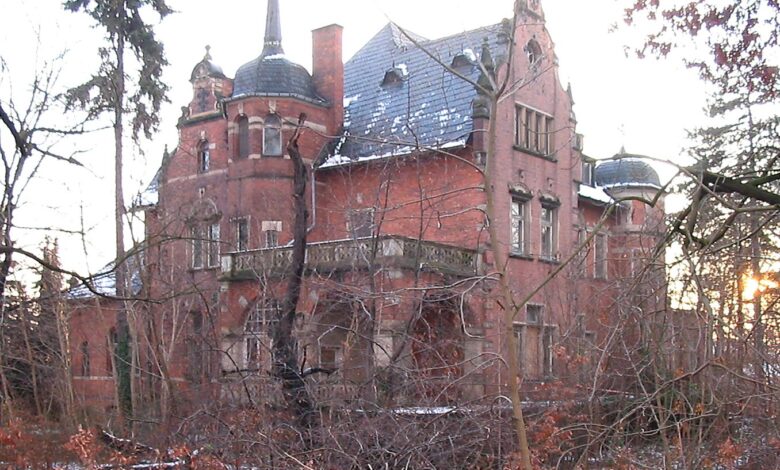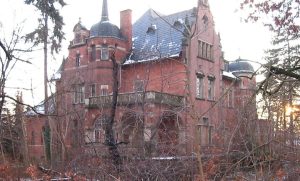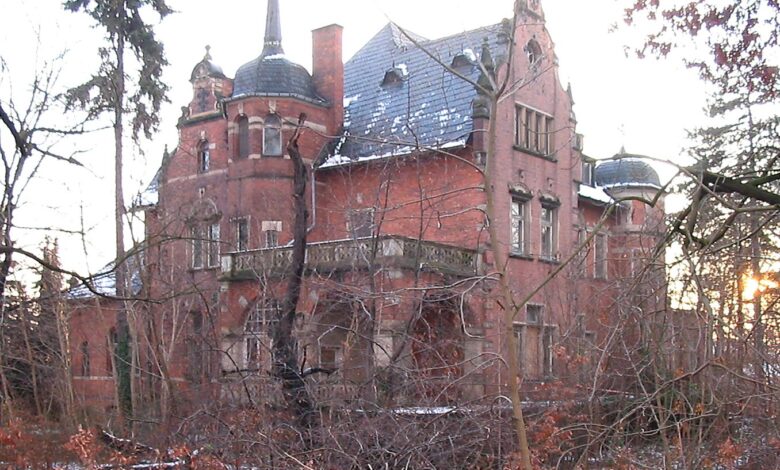 The Villa Kolbe, also known as the "Kohlmann-Villa" ," is a "villa building in the style of a German Renaissance castle" on Zinzendorfstraße 16 in the Alt-Radebeul district, which has been on the Saxon city of Radebeul's National Register of Historic Places since 1980.
Built in 1890 and 1891, Villa Kolbe is "one of the most elaborate and architecturally valuable villas in Radebeul and its wider surroundings," but it has been neglected for years.
It was constructed in honor of Carl Kolbe, a chemist who lived from 1855 to 1909 and served as the sole general director of the nearby Heyden chemical factory.


Photo credit: Diane G – Pinterest
The large, extravagant villa sits on a large property that was designed as an English landscape garden and has trees that are now fully grown but have grown too big for them.
The structure has two full floors, a high basement, and a slightly developed, hipped roof.
The veneers are made of red confronting blocks with sandstone structures .
A tower porch with a curved hood and peak can be seen on the right side of the main view of Rathenaustraße, as well as a side projection with a volute gable on the left side.
There is a terrace leading to the garden in front of it. A volute gable, a polygonal tower with a hood, and a balcony with a tracery parapet are all visible from the Meißner Strasse view.


Von Jbergner, CC BY-SA 3.0 de, Wikimedia
On the ground floor, there are a number of porches and two half-hipped gables visible at the Zinzendorfstraße entrance.
The building's central hall, which covers both main floors and is almost 60 square meters in size, houses the main staircase.
The living rooms that surround it are "painterly designed with paneling, elaborately decorated ceilings, stained glass windows, diverse fixtures and ornaments.
The men's room, ladies' drawing room, and hallway all had open fireplaces.
A two-story wine cellar with a tasting room, a billiard room with access to the park, and a "green house" were also present.


Von Jbergner – Eigenes Werk, CC BY-SA 4.0, Wikimedia
A hot water heating system designed by Dresden engineer Emil Kelling, the father of internist Georg Kelling, and an electrical lighting system fed by accumulators in the stable's cellar made up the house's technical equipment.
A cable connected the factory-installed dynamo machine 800 meters away to these accumulators.
Since Kummer's electricity works did not begin operation until four years later in Lößnitzgrund (1896), the director's villa was probably the first residential building in Radebeul to have electric lighting.
A connected elevator connected the basement laundry room to the drying floor.
The roof, which had been partially converted, was where the housekeepers lived.


Von Jbergner – Eigenes Werk, CC BY-SA 4.0, Wikimedia
Despite being regarded as a masterpiece of landscape and garden design, the park that surrounds it is in poor condition due to neglect.
The 66-room villa, which required renovation, has not been used since they left in February 1995.