Media
Choir teacher hides wedding from all students, fearing disapproval – but then they show up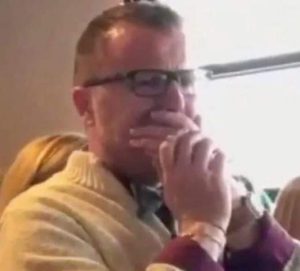 his beloved teacher kept the details surrounding his wedding a secret from his students, because he didn't want them to judge him or disapprove his fiancé. But during his rehearsal dinner, dozens of students invaded and they had a secret surprise for him…
Children have the purest souls. It is only throughout the years that they learn to be judgmental, which is a sad reality we often want to change.
A group of middle school chorus students from the Hingham Middle School Junior Choral Spectrum in Massachusetts did something impressive for their teacher who was about to get married and left him in tears of joy. Namely, director Christopher Landis, whom children adore, was set to marry his then-fiance Joe Michienzie.
Having done so much for them, they wanted to repay him for being an awesome teacher so they came up with the idea to surprise him with a lovely rendition of All You Need Is Love by The Beatles.
They rehearsed for a months without Landis' knowledge and when the day of Landis' wedding rehearsal finally arrived, they were ready to put their hard work into practice.
The moment they students walked in, Landis was overwhelmed. He couldn't believe that "his kids," as he refers to them, would go to such length for him. As they started singing, tears of joy started rolling down his face.
You can take a look at the heartwarming surprise in the video below.
Please SHARE this article with your family and friends on Facebook.
Bored Daddy
Love and Peace