Media
Deal of the Day! TWO houses on THREE acres in North Carolina. $279,000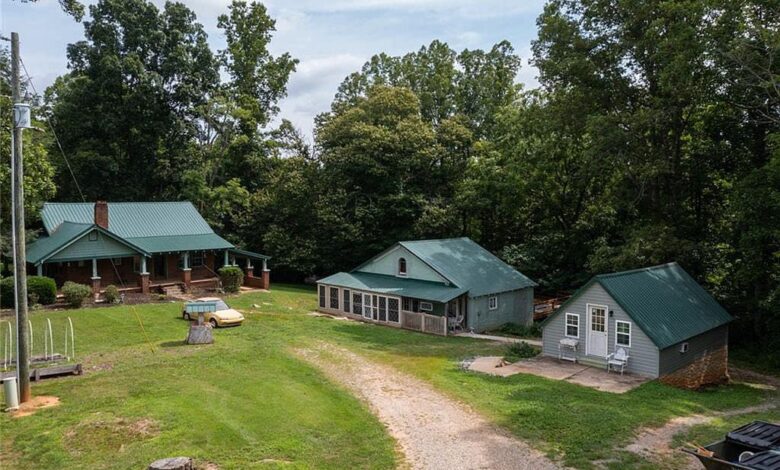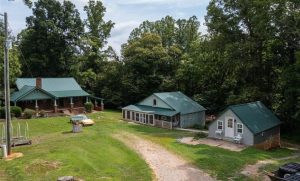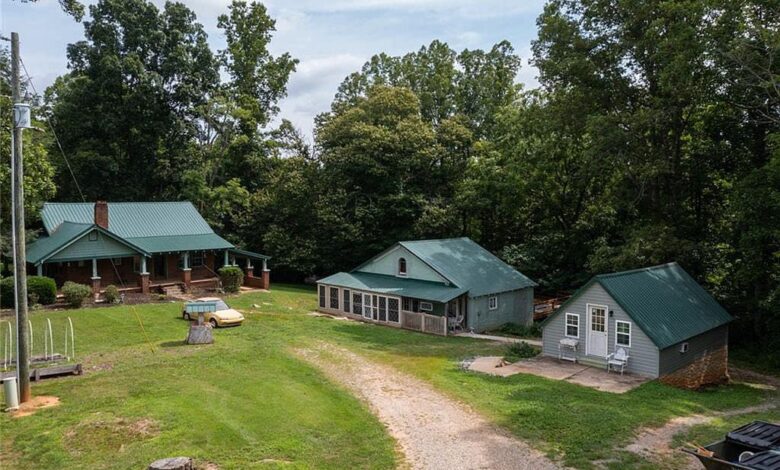 How about this deal of the day! This listing includes two houses and is near the Dan River and the historic Jessup Mill. The home was built in 1946. They are located on 3.24 acres in Westfield, North Carolina. The second home needs a bit of work and features hardwood floors, built-ins and bead board walls. The first home has been updated and features hardwood floors, arched entryways, exposed beams, bead board and a huge back deck. There are a workshop and a barn on the property, as well as blueberry bushes and walnut trees. Four bedrooms and three bathrooms. $279,000
Contact Teresa Martin with Land Pro Real Estate
From the Zillow listing:
Just a short stroll down a winding country dirt road to historic Jessup Mill & the Dan River access point, find this lovely dollhouse village w/2 homes, workshop and barn situated on a lovely 3.24-acre private lot. The 1st home, a 1946 Craftsman Bungalow boasts original stairwell, hardwood floors, wrap around porch, wood burning fireplace, original beadboard walls & ceilings and heat pump. It does need finishing. Offering 2 bedrooms, 1.5 bath w/ bonus room upstairs, living room, and kitchen. The second home, a stucco cottage, built in 1947, updated more recently w/ arched doorway, can lights, a sunroom, beadboard ceilings/walls, a second floor and huge deck off the back. This awesome property is located near the end of a state-maintained road in Westfield. Wildlife and charm are abundant. Blueberry bushes, masterful rocks & Walnut trees adorn the yard, back yard goes into the woods. Find 156 acres of Game land nearby. Property may be used as a family cluster but is screaming VRBO!
Let them know you saw it on Old House Life!