Media
Dolph Lundgren confirms terminal cancer diagnosis aged 65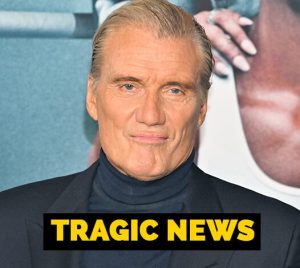 Dolph Lundgren, perhaps best known to fans for his portrayal of Soviet-Russian boxer Ivan Drago in the Rocky film franchise, has admitted that he's secretly been battling cancer for years.
The Swedish actor spoke candidly on his diagnosis for the first time yesterday, appearing to confirm that his condition is now terminal.
Lundgren, whose film credits include He-Man (1987), The Punisher (1989), and The Expendables (2010), revealed that doctors first found a tumor in his kidney eight years ago. After its successful removal, scans over the next few years were "fine", before his situation worsened again in 2020 when an MRI found "more tumors".
"[There was a] tumour in my kidney and they took it out in 2015 […] but then they did a biopsy and it was cancerous," Lundgren explained on In Depth With Graham Bensinger.
Lundgren said he began to realize the grave nature of his situation when doctors found the second tumor growing in his liver in 2020, after years of clear scans.
It had initially been hoped that the tumor could be removed, as the first one had been, but the actor was told it had grown too big for surgery. Moreover, the cancer spread to his lungs, spine, liver and stomach, before Lundgren was eventually told the cancer was terminal.
"So I kinda asked him y'know 'how long do you think I have got left?'" the 65-year-old recalled.
"I think he said two or three years but I could tell in his voice that he probably thought it was less."
Lundgren revealed that he "felt sorry" for his loved ones more than anything else, including his fiancée Emma Krokdal, 25, and his two daughters Ida Lundgren, 26, and Greta Lundgren, 21.
"[I decided] I might as well get a second opinion," he added.
"Within three months things were shrinking. Now we're in the process of taking out the remaining scar tissue of these tumours."
The actor added: "The prognosis is that hopefully when they take these out there's no cancer activity and the medication that I'm taking is gonna suppress everything else".
Meanwhile, Lundgren's oncologist said: "I hope it's years. I don't think it's months. My hope and goal is to try to keep him on this medication as long as possible and […] just keep getting biopsies as things change within his body to try to identify newer targets for treatment."