Media
The Parisian Belle Epoque Time Capsule, untouched for 70 years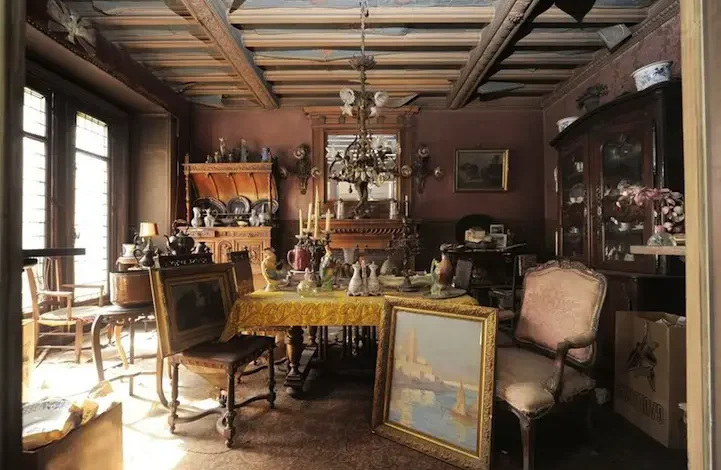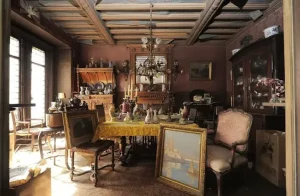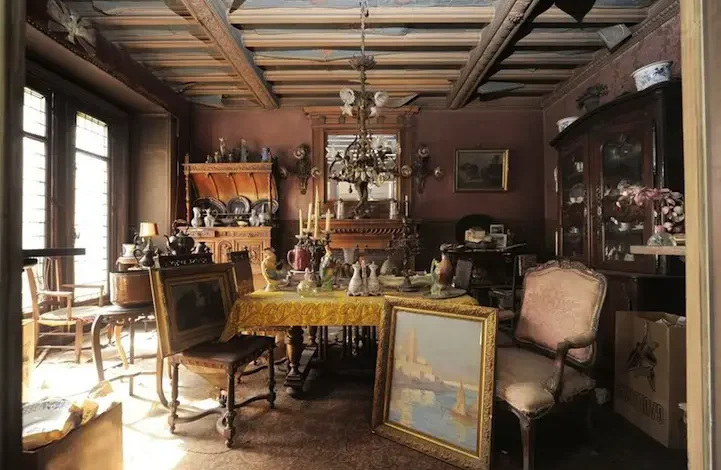 A golden trove undiscovered for 70 years lies behind the doors of an apartment in Paris' 9th arrondissement. The Parisian apartment hides a profusion of turn-of-the-century antiques behind the heavy coating of dust and cobweb, including a €2.1 million painting by 19th Century Artist Giovanni Boldini.
The previous owner of this strange, dusty treasure trove had fled to the south of France at the onset of WWII and had never returned to what is now known as "the Parisian castle of Sleeping Beauty."
Madame Marthe de Florian, a little-known courtesan of the Belle Epoque, lived in the opulent Parisian apartment for the last time. Madame de Florian clearly had a distinct taste for luxurious furniture and lovers, as evidenced by her many famous lovers, including Georges Clemenceau (before becoming the 72nd Prime Minister of France), Pierre Waldeck-Rousseau (the 68th Prime Minister of France), Paul Deschanel (11th President of France), Gaston Doumergue (13th President of France), and the Italian artist Giovanni Boldini.
In 1939, Madame de Florian died in her residence. Her son, Henri Beaugiron, was also residing in the flat at the time of her death and saw and signed his mother's death record. Solange Beaugiron, Henri's daughter, who was an aspiring playwright as a teenager, finally inherited the flat.
In an attempt to avoid Hitler's impending invasion, de Florian's granddaughter fled the flat and took refuge in the south of France, leaving the magnificent residence frozen in time since since. What's remarkable is that Solange Beaugiron paid the rent and costs for this Belle Epoque time capsule on a monthly basis until her death in June 2010 at the age of 91.
After Solange Beaugiron died in 2010, her family contacted auctioneer Olivier Choppin-Janvry and his crew to visit the ghost apartment between Pigalle and the Opera Garnier. When Choppin-Janvry and his colleagues unlocked the door, they discovered a treasure hoard that had been largely undisturbed since World War II.
"There was an odor of ancient dust," Olivier Choppin-Janvry stated.
Among the many paintings found in the apartment was a picture of Marthe de Florian in a stunning pink muslin evening gown made by one of her lovers, the artist Giovanni Boldini. The portrait had never been recorded, shown, or published, but a visiting card with a handwritten love note from the painter was discovered in the flat, and a small mention found in a 1951 book commissioned by the artist's widow Emilia Cardona further established the painting's origin.