Media
With It's Own Castle, Scottish Island Yours For $112,000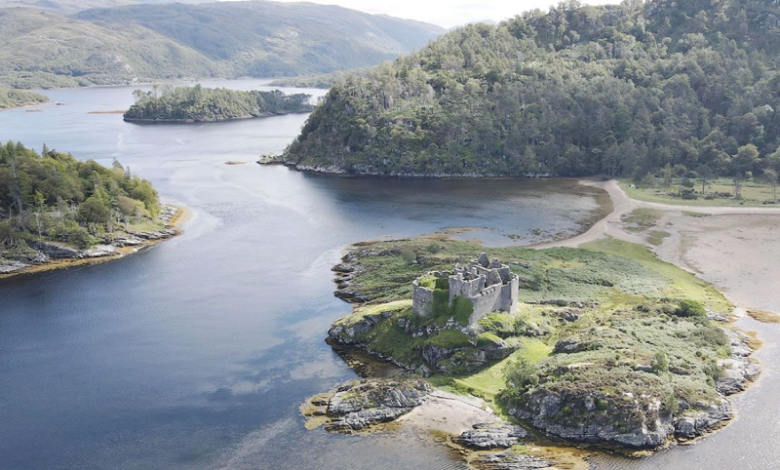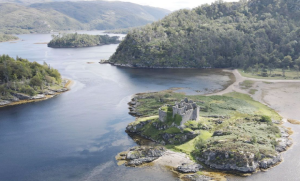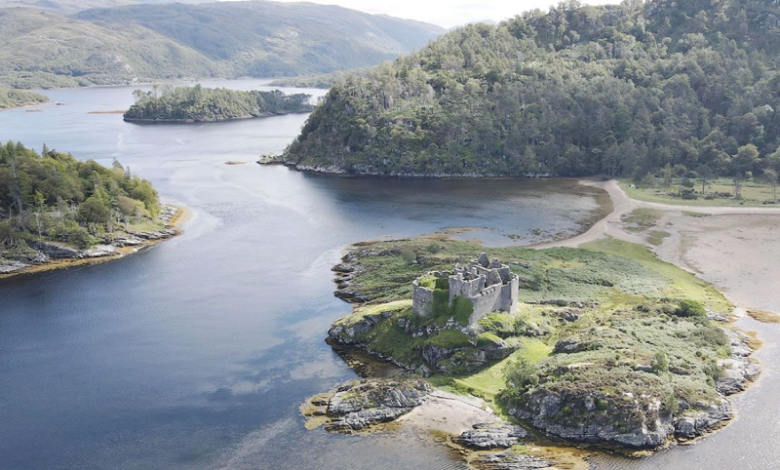 Those seeking some personal space after a hellish year might want to check out this uninhabited Scottish island. It's up for sale. And the low auction estimate? $112, 000!
Deer Island, covering approx 11 acres, is situated in picturesque Loch Moidart on the West Coast. Also known as Eilean an Fheidh, it's relatively near to Fort William and Ben Nevis.
Future Property Auctions describe the sale as a "Unique opportunity to purchase a space that can be enjoyed with zero chance of intrusion." The island is listed as having zero bedrooms.
Country Living expand the reader's horizons, writing the place has "pretty spectacular countryside views, plenty of local wildlife, natural swimming spots and heaps of potential to be transformed into a family home."
That wildlife is made up of red squirrels and seals, according to CNN. Though if people wait long enough they'll spot a dolphin.
Neighboring island Eilean Shona is owned by Vanessa Branson, sister to Richard. CNN spoke to property manager Stephen McCluskey, who said the bigger land mass was a destination for assorted celebrities. Though watching them through binoculars isn't advised.
What kind of person would be bidding for/buying this desirable, if remote, location? Should someone wish to simply purchase the land they could do a lot worse investment-wise. Metro points out Deer Island is on the market for the same price as a London garage.
For generations it was the property of the Clanranald of Moidart. Country Living states this isn't the case today. But the epic dynasty stretches back to the 14th century, and is sure to be a talking point among punters.
Moidart.com writes that like other clans they "supported feudal justice" whilst chiefs "indulged in lawlessness, treachery, tyranny, insurrection, barbarity, hostility, pillage and plunder, as well as sacrilege and murder." All very Game of Thrones!
The successors to Deer Island probably have more modest pursuits in mind, albeit fueled by a massive bank balance.
CNN refers to comments made by McCluskey concerning interested parties, including "someone who wants somewhere to park their yacht" and "another person who wants to use it as a base for kayaking".
Whoever the lucky bidder is will have to start from scratch. The island lacks any housing, or basics such as electricity.
Deer Island is currently barren of any infrastructure, so while the asking price is rather cheap, it'll need an owner with deep pockets if they want to stay on the island in any comfort. Image credit: Future Property Auctions
Still, with the world looking like an increasingly crowded place, those with deep pockets are turning to exclusive getaways. If there isn't one available, why not build it on a geographical blank canvas?
CNN reports on a surge in demand for destinations of this nature. On the flashier side was Little Ragged Island, a deceptively-named part of the Bahamas. A cooler than cool $19.5 million is needed to get a foot in the door. Or at least on the shore.
The outlet also covers the story of Horse Island. This Atlantic-facing location off the Irish coast was sold for $6 million. Interestingly, business was conducted over Whatsapp. It's possible arrangements would have to be made to get a signal over there.
Another fascinating historical feature within reach of Deer Island is Castle Tioram. The ruins are a reminder of Scotland's vivid backstory. The castle was in the midst of events such as the Jacobite rising. This was when the recently-formed British throne found itself a target of the Stuarts, who sought to take back control after being exiled.
Potential islanders have until the 26th March to make their move. Future Property Auctions "Timed Online Auction" is live, with its own countdown for dramatic effect.
Owning an island may seem like something only wealthy folk do. The upkeep and transformation of a location like Deer Island requires serious money, that's for certain.
However, the prospect of enjoying 11 acres for the remarkably cheap price of around $100,000 may tickle the fancy of those wanting to get out of their expensive garages and into the freshest air imaginable…